In 2020, Groundswell provided larger grants for the first time since our inception. The following groups received Growing Change grants between $10,000 and $70,000 for large scale organizing efforts. Our annual grants were also dispersed to additional groups.
Aamjiwnaang & Sarnia Against Pipelines (ASAP)
Aamjiwnaang & Sarnia Against Pipelines plays a continued leadership role in the Land and Refinery Website and the Pollution Reporter App. This project is more important than ever to increase information available to community members during spills and releases in Chemical Valley. Information about companies and chemicals is now even more inaccessible because we are now unable to meet together to share information.
Black Lives Matter | Wildseed Centre for Activism & Art

Black Lives Matter is a movement by us and for us. Made up of Black queer and trans people, and their allies, BLM is largely focused on disability justice and prisoner justice. We are an intergenerational Black radical group striving for a revolution in our lifetime. We are fighting for the self- determination and liberation of all Black peoples, and as the Combahee River Collective reminds us, this would mean the freedom and liberation of all peoples as a result— for when we make the world safer for Black women, and especially for Black disabled trans women, we are making the world safer for all living things.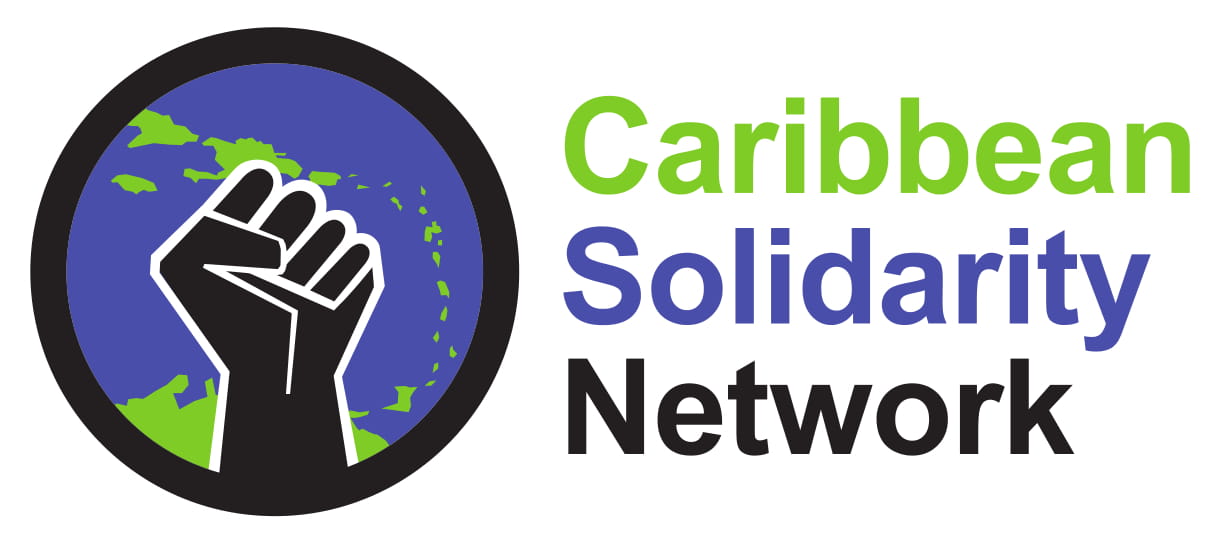 Caribbean Solidarity Network
The Caribbean Solidarity Network (CSN) is a growing collective of members from various parts of the Caribbean, and as such are multi-racial and deliberately internationalist in our politics. We are intergenerational and value the wisdom of our elders who have experienced political struggle in the region and in Canada. Our politics are rooted in Caribbean radical thought and contributors to the Black Radical Tradition. We are committed to the principles of Caribbean Liberation and Unity across the region and throughout the Diaspora.
Indigenous Climate Action (ICA)

Indigenous Climate Action (ICA) is the only Indigenous-led climate justice organization in Canada. ICA believes that for climate solutions to be just, decolonial, and address the true scale of our social, political, and environmental problems, we need to work with other community members who have and continue to experience oppression. Together, we can transcend the legacy of white supremacy and support each other in our collective struggle for climate justice.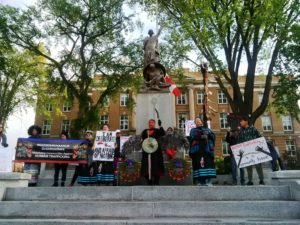 Kii-Ga-Do-Waak Nookimisuk (Grandmothers Council)
The Kii-Ga-Do-Waak Nookimisuk works to address sexual violence, exploitation and human trafficking in Indigenous communities in Ontario through cultivating and restoring traditional roles and responsibilities. They do this by meeting the needs of Indigenous women, girls, 2SLGBTQ people and their supports by offering healing through traditional ceremonies and counselling, rights of passage, gatherings, education and trainings intended to help raise an understanding of the nature of sexual violence and exploitation happening to Indigenous peoples.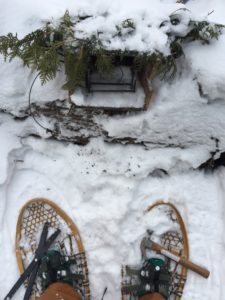 Mitigwaaking
Mitigwaaking is a land-based learning space, aimed at strengthening a network around cultural preservation, reclamation, and revitalization efforts by creating space that prioritizes confidence and skill-building, safety and access for Indigenous 2SLGBTQ+ folks and women. Our network is made up of Two Spirit people of Indigenous and mixed race Indigenous experience based within "southern ontario," seeking to restore land-based knowledges and skills in themselves, their families, and communities.
Tiny House Warriors (THW)
Tiny House Warriors (THW) currently consists of six tiny houses at two village sites, located at Blue River and Moonbeam Creek, British Columbia. These sites are directly in the pathway of the proposed Trans Mountain Pipeline Expansion project (TMX), strategically placed next to proposed "man camps" intended for temporary pipeline construction workers. At these village sites, we operate under the authority of Secwepemc law to reassert our collective jurisdiction and title over the whole of our unceded territory.