Bad Date Coalition (BDC)
The Bad Date Coalition has provided safety tools and resources to sex workers and community agencies for over 11 years. The BDC's core service is compiling and distributing printed Bad Date Booklets, an important safety tool for the sex work community. The term "bad date" is used to describe an episode of violence enacted upon a sex worker, as well as incidents of theft, refusal of payment, threats, rudeness, time wasting, harassment, aggressive behaviour, etc. Sex workers face many barriers to reporting bad dates due to stigma and criminalization.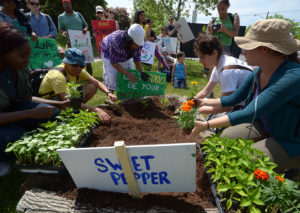 Black Creek Food Justice Network

The Black Creek Food Justice Network (BCFJN) is a grassroots, social justice working group of Jane-Finch residents, partnering with like-minded food movement community organizations and agencies to fight for food justice in our community and beyond. We are an action-focused and social justice-based group. We believe that fighting for food justice requires addressing the intersections of food with health, income, labour, migration, race, policing, the environment, gender and more.
Black Lives Matter
Black Lives Matter's vision is to be a platform upon which black communities across Toronto can actively dismantle all forms of anti-black racism, liberate blackness, support black healing, affirm black existence, and create freedom to love and self- determine. Our mission is to forge critical connections and to work in solidarity with black communities, black-centric networks, solidarity movements, and allies in order to dismantle all forms of state-sanctioned oppression, violence, and brutality committed against African, Caribbean, and Black cis, queer, trans, and disabled populations in Toronto.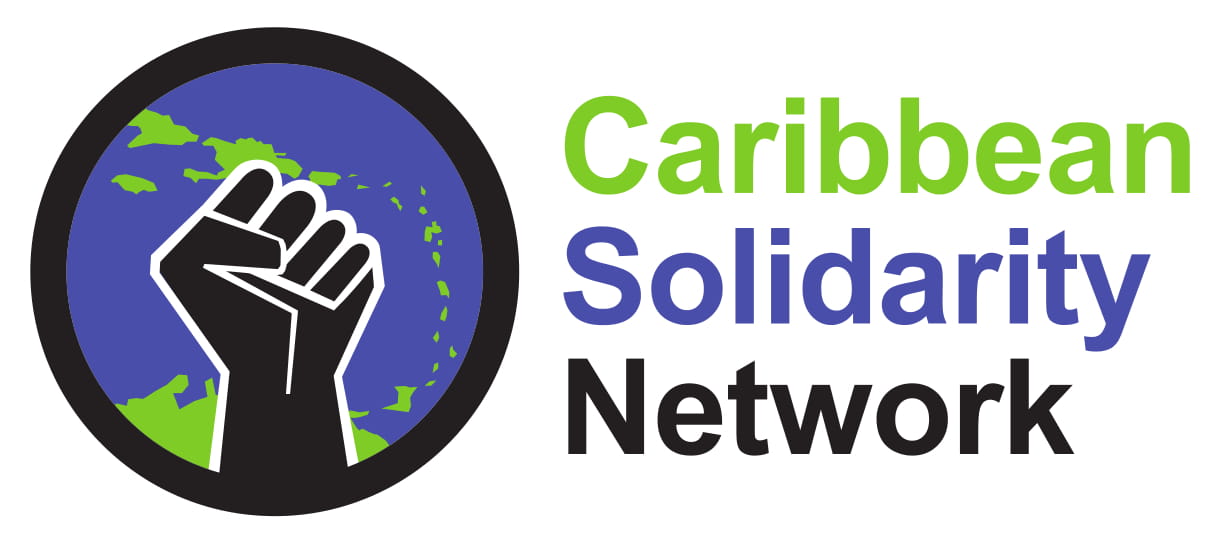 Caribbean Solidarity Network
Caribbean Solidarity Network engages in community education initiatives to build power within the Caribbean diaspora in Toronto, providing a space for Caribbean community and invested allies to foment ideas and build collective knowledge of present circumstances. Political education, providing resources, and sharing knowledge is central. Communities can only be strong if organizing and activism is grounded in historical knowledge, especially Caribbean and diaspora radical thought.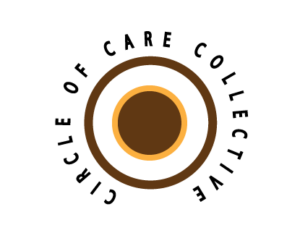 Circle of Care Collective

The Circle of Care Collective project brings together POC birth workers (doulas and lactation consultant) to provide emotional, spiritual, educational, and physical support from conception to postpartum to POC communities in the Ottawa region.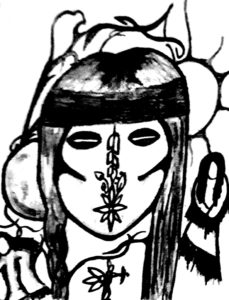 Georgian Bay Two Spirit Pow Wow
The Georgian Bay Two Spirit Pow Wow (GBTSPW) was born out of a need to create safe ceremonial space in community for Two Spirit people, especially youth. GBTSPW is organized by and for Two Spirit Indigenous peoples. We work hard to ensure that Two Spirit youth are in leadership roles in all aspects of Pow Wow organizing, as well as the Pow Wow itself (Head Dancers, Big Drum groups, ceremony conductors, MCs, and within the Grand Entry procession). Two Spirit people face intersecting forms of oppression, including white supremacy, colonization, homophobia, transphobia, displacement, poverty, and lack of access to culture.
Hamilton Tenants Solidarity Network (HTNS)
The Hamilton Tenants Solidarity Network (HTSN) is a grassroots initiative that seeks to link tenants through mutual support and direct action. Our goal is to build working-class resistance to absentee slumlords, rising rents, tenant harassment, and the municipally encouraged gentrification that is reducing housing affordability and displacing both long-time and newer tenants in favour of middle-income residents fleeing the Toronto property market. We will organize block-by-block and building-by-building, providing resources, training, and support as needed. Established and newly organized building committees and tenant associations will work to bring our collective weight to bear on issues and injustices affecting renters across the city.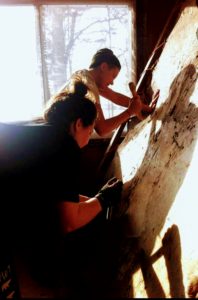 jiishaakwa'igan | ʔĮghol | scraper collective
This project is by and for Indigenous hide workers revitalizing the art of hide working in their communities and we prioritize Two Spirit, trans, and femme hide workers. Collective members are Indigenous hide workers, accountable to our respective communities, who are doing important resurgence work with tanning animal hides and focusing on reviving skills fractured by the impacts of colonization. We have all faced a lack of support and access to knowledge carriers and experts in this work. This collective will help break that isolation. By inviting members from various Indigenous communities to take part in processing hides with the collective, more of our people will learn and receive hands on experience in hide work.
Justicia for Migrant Workers (J4MW)
Justicia for Migrant Workers (J4MW) is a volunteer-run political collective comprised of people from diverse walks of life (including migrant workers, labour organizers, educators, researchers, students and racialized youth) based in Toronto, Ontario. J4MW strives to promote the rights of migrant farm workers (participating in the Canadian Seasonal Agricultural Workers Program, the Low Skilled Workers Program and other programs) and farm workers without status. Promoting workers' rights entails creating spaces where workers themselves can organize and voice their concerns without losing their work or being repatriated.
Kii-ga-do-waak Nookimisuk Northern Grandmothers Council
Kii-Ga-Do-Waak Nookimisuk is a grassroots collective that works to address sexual violence, exploitation, and human trafficking in Anishinaabek communities along the north shore of Ontario. Anishinaabe worldview respects Grandmothers as authorities, educators, and keepers of important cultural knowledge, and Grandmothers councils, such as Kii-Ga-Do- Waak Nookimisuk, are an important form of Indigenous Governance in communities, as they assist in the healing and wellness of their people through addressing gender-based violence.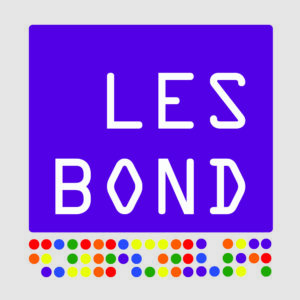 LesBond: Asian Queer Women Migrants Support Project
LesBond is an Asian queer migrant group in Toronto, supporting people who are queer women and migrants coming from Asian countries, who have been through the immigration process, and who are looking for a community in Canada. Most of our members are directly affected by the issues of isolation, racism, homophobia, and lack of resources and networks. Racialized queer women migrants' needs have been ignored by current community/settlement services under heteronormative, male, and white dominant worldviews. Through connecting Asian queer women migrants who share common concerns and struggles, we can develop our strategies of dealing with oppression, racism, and challenges.
Mashkiki Collective
The Mashkiki Collective is a knowledge revitalization project for Womxn, Two-Spirit, Trans, Queer, LGBIAP+, Non-Binary, Genderqueer, Bigender, and Agender community members who identify as Anishinaabe (Anishinaabe, Ojibwe, Chippewa, Saulteaux, Oji-Cree, Odawa, Potawatomi, Algonquin) and/or Métis. Through this collective, we aim to revitalize our land-based healing practices, reclaim our traditional roles as community healers in working with our plant medicines, and examine approaches to ecological restoration that are informed by our teachings, stories, experiences, and lived knowledges.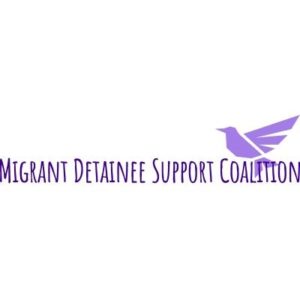 Migrant Detainee Support Coalition (Midesuco)
The Migrant Detainee Support Coalition (Midesuco) is a network of individuals whose communities are directly affected by immigration detention. Since our inception in 2016, we have supported current and former detainees by organizing visits, observing detention reviews, coordinating with legal counsel and relevant service agencies to come up with release plans, fundraising for legal fees, providing support post-release/post-detention, and uplifting the leadership of detainees and families.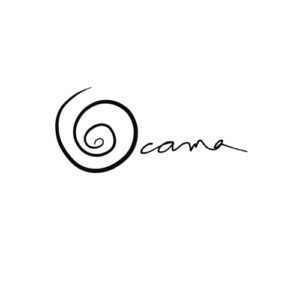 Ocama Collective
Ocama Collective is a community-directed group of queer birth workers of colour, living in Tkaronto (Toronto), who are dedicated to the reclamation of traditional and holistic child-bearing and birthing practices among IBPOC folx. We formed this collective because, in our individual work as doulas, we witness first-hand the oppressive structures within the medical industrial complex, which can often lead to triggering and traumatic birthing experiences for racialized, queer, and trans families journeying through pregnancy, miscarriage, labour, birth, self-determined termination, and postpartum.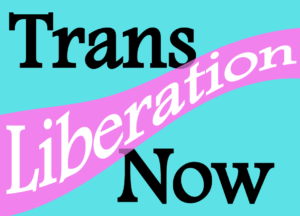 Trans Liberation Now! (TLN!)
TLN! is a grassroots community initiative by and for the Two Spirit and/or Trans community. We are shifting the landscape in Simcoe County away from a social service/charity model towards a self and community empowerment model. We emerged in response to dominant institutions that have access to resources to learn and gain skills about servicing our community. Meanwhile, our community itself is under-resourced with little to no opportunities for us to share knowledge and skills together in an organized, accessible manner.